Area Rugs: Modern / Contemporary Rugs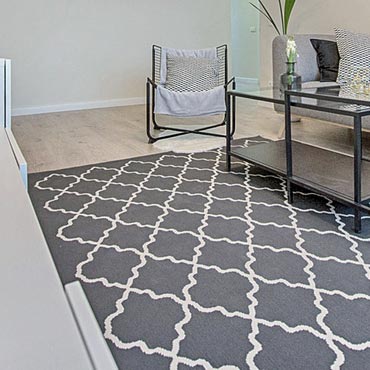 Today, hand or machine made pile rugs in graphic, contemporary designs are produced. Although those by 'name' designers and one-offs commissioned for hand-weavers are obviously expensive, cheaper massed produced versions can be very reasonable.
Brand Overview
---

---
Profile
|
Website
|
Video
|
Tips
|
Clean
|
FAQs
|
Green
Mohawk's dedicated rug designers are constantly striving to bring you the latest in rug fashions. When choosing Mohawk Select, you not only have the brand name that you have grown to trust, you have the latest in style, color and great value as well.
---

---
Profile
|
Website
|
What's New
|
Warranty
|
Green
Since 1866, Masland insists that its rugs maintain the highest quality.
---
---
Profile
|
Website
Kane Carpet-an established trend setter in the broadloom industry since 1947-is proud of its fashion forward philosophy, superior quality and business integrity.